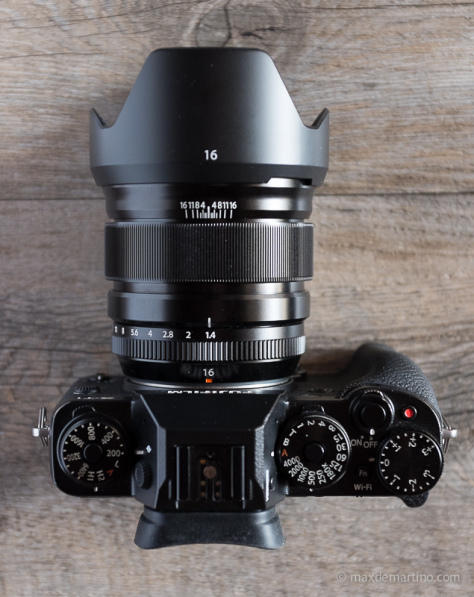 As the Fuji ambassador (or X-Photographer, if you prefer), Fuji Italy chose me to carry out a short test for a sample of the pre-production of the new Fuji 16mm fl.4 with particularly interesting lenses because it fills a gap of what is missing in the average lens kit: that of a very bright wide angle. For clarity, it is necessary to indicate that before arriving on the market and passing the test phases, the lenses follow three steps:
    1 –  Pre-production (often the lens is not final and still has room for improvement)
    2 – Editor Edition (the lens is almost final, these series are often assigned to the reviews' tests)
    3 – Final Specimen
So we'll leave it at saying that my lens was a bit of a "Pre-production", thus it is still to be improved upon. The 16mm fl. 4 is a solid lens like the whole XF series. In terms of size, it is pretty close to the 56mm f1.2 as seen in the photo below. It differs from this in the diameter of the filters (67mm versus 62) , for the length and by the fact of it being tropicalized……..